Editor's Note: This post was originally published on October 25, 2017, and was updated on November 2022.
Confused by SEO concepts? Wondering how to sift through all the jargon to find some simple answers? We understand your frustration. For many business owners and marketers, it is hard enough trying to keep your website ahead of your online competitors without getting side-tracked by confusing search engine optimization terms.
Now, back to SEO basics! Let's get into the actual SEO tactics and strategies that will help you get more traffic from search engines.
To help you get a better idea of some of the most commonly confused SEO concepts, we have put together a mini-glossary of the widely used jargon. Keep reading to learn more about ranking, algorithms, SERPs, and other concepts.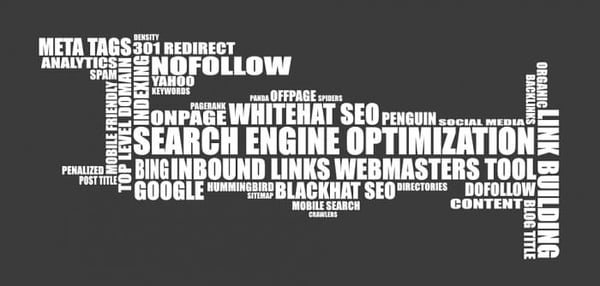 Confused by SEO Concepts? Here's How to Sift Through the Jargon.
In no particular order, some of the most commonly confused SEO concepts include the following:
SERPs. SERPs is short for Search Engine Results Pages. This means where you are placed on search engines such as Google. Page one would be the first page of the search results (which is where you want to be), while pages two and three mean that web users need to click to view your ranking. The harder it is to be seen on the first page, the less likely your website will be found. It's worth noting that there are always exceptions to this rule. If you are not on the first page yet, don't worry… this comes with time, solid SEO practices, and a great deal of work.
Ranking. A ranking is essentially how well your website does online. A good ranking means that your site is found on the first page of the SERPs. Although many businesses think they need to be right at the top, you are still doing well, even if you are a few places down. Although not too far down! According to Advanced Web Ranking, the click-through rate for position five on Page 1 of the Google search results is only 3%, decreasing for every position after that. So high up on Page 1 is where all the action is. A number of factors determine your ranking, including on and off-site SEO, content, industry, and even the keywords you are using.
Algorithms. Algorithms are how your website gets to that all-important first page. Every so often, Google updates its algorithms to ensure a better quality experience for consumers. Google is always trying to return the most relevant search result for a user's search based on their language, location, and search history. Factors that are typically considered include the quality of content, the relevance of the content, and others.
Penalties. If you have been trying to take shortcuts by buying dodgy links, or your website is loaded with poor-quality content and other elements that Google thinks have a negative impact on the user experience, you may face penalties. Generally speaking, penalties take the form of lost rankings. A website that may have been at the top of the SERPs may suddenly find itself on page three if it was penalized by Google.
Keywords. A more accurate term would be "search term." Many people assume that keywords consist of a single word. In reality, search terms need to be as specific as possible or "long tail." An example of a bad keyword would be something like 'shop.' Because this term appears in many contexts, it would not help anyone find your specialty kids' clothing shop online if they searched for it. A better term would be 'Durban shop', but there are still countless shops in Durban, so this would not help much either. A term such as 'kids clothing shop in Durban' meanwhile would make it far easier for your shop to be found.
Keyword Density: This refers to how often your keyword appears in your content marketing. This is tricky because you want your keyword to have a good density on the page (around 3%), but you don't want the content to sound overly repetitive to the user. It takes good copywriting skills to write content that is both keyword-dense & reads well. You can check your keyword density using this nifty free density-checking tool.
Search volume. This refers to the number of searches done for a keyword over the course of a month. Although a higher volume can be a good way to find frequently searched phrases, lower numbers for specific searches will generally have a better conversion rate since your site is more relevant to the searcher's query.
Click-Through Rate (CTR): This is how many times your website is clicked when it does show up for searches. Let's say you show up on the first page for a search 100 times, and out of those 100 impressions, your site is clicked on ten times. This means your CTR is 10%. Google wants your site to be relevant, so good CTRs mean your site is relevant to searches and will do better in the organic rankings.
Competition. This refers to how many other websites are using the same term and actively optimizing for it. Be wary of high-competition phrases. Even if these have a high volume of searches, you will likely not be able to rank if many others are also using the term. The low and medium competition will be easier for your content to be found. Just imagine if there are 2 million pages returned for a specific search result, to get to the first page of the search results, Google has to decide that you are more relevant than 2,999,990 other web pages!
Backlinks: Google has confirmed that 30% of your ranking score comes from your backlink profile. This means the links that come into your website from other websites. Think directories, social media, and business listings.
On-SERP SEO: This is the optimization of any and all content on SERPs that you can either control or influence in some way (e.g., meta title, meta description, featured snippets).
Featured Snippets: A featured snippet is a summary of an answer to a user's query, which is displayed on top of Google search results. It's extracted from a webpage and includes the page's title and URL.
Zero-Click SERP: A zero-click SERP is one where the answer is displayed directly at the top of a Google search result. The user's search intent is satisfied without having to click any actual search result links.
Voice Search: Also called voice-enabled, allows the user to use a voice command to search the Internet, a website, or an app.
On-page optimization: On-page optimization refers to the process of optimizing pages on your site to improve rankings and user experience. Elements include content, HTML code, title tags, meta descriptions, image optimization, and more.
At WSI, we are passionate about making it easier for businesses just like you to get found online. We aim to make the process as simple as possible so that you don't have to lose sleep (or waste time) stressing about getting relevant website traffic. If you have any questions on any of these SEO concepts, have a specific bit of jargon you'd like us to demystify, or want advice on any aspect of digital marketing, get in touch with your local WSI expert today.