This week's guest booked $100k worth of commercial cleaning business in her first 9 months.
Haley Gallagher and her husband are serial side hustlers and were specifically looking for a side hustle they could do after hours.
Seeing an opportunity at a bar he was working security for, Haley's husband asked if they could take on the cleaning contract.
That job snowballed into more jobs and as they hired employees and grew their business, MoonlightCommercialCleaning.com, they earned over $170k in revenue in their full first year.
Tune in to The Side Hustle Show interview to hear:
how Moonlight Commercial Cleaning found their first customers
how they price their work and manage a growing team of cleaners
some of the mistakes they made along the way
Download Your Free Bonus: 101 Service Business Ideas
101 Service Business Ideas
Guaranteed inspiration for your next income stream!
Enter your email to download the full list now:
You'll also receive my best side hustle tips and weekly-ish newsletter. Opt-out anytime.
Inspiration to Start a Commercial Cleaning Company
"We never set out to start a commercial cleaning company," Haley told me.
Haley and her husband were serial side hustlers. Haley's husband was working multiple jobs, and Haley was picking up "mom jobs" she could do around looking after her two kids.
It was one of her husband's jobs where he was doing security at night for a bar where the idea to do commercial cleaning first came up.
The bar was due to open back up after being closed due to COVID, and they no longer had a cleaning contract.
Haley's husband asked if they could take on the cleaning contract. The bar owner's agreed and they came up with a price.
They still had a month before opening, so Haley and her husband decided to start looking for other commercial cleaning gigs.
They posted on Facebook asking if there were any restaurant cleaning jobs available, and someone they knew contacted them.
Haley said she and her husband put in a quote on that job and it was accepted.
The job didn't go as planned, however. Haley said they didn't price it right and it was far too much work.
They ended up giving up that job after a month, but learned a lot of lessons in the process. "We learned a valuable lesson really quickly about how to price jobs accordingly," Haley told me.
How to Price Commercial Cleaning Jobs
When Haley priced up the cleaning job at the bar her husband worked at, she had no experience with commercial cleaning or pricing up jobs.
Haley told me she started by doing a lot of research on Google and YouTube. This gave her a good idea of what was involved and how long it would take.
Haley told me she then decided to, "set a price by thinking about what I would want to pay somebody as an hourly rate, then doubling that."
Haley pays her employees between $20-30/hr and worked out that the bar job would take around 3 hours per night.
This is how she came to the figure of $140 per night, which was accepted by the bar's manager.
One issue was that it was a monthly contract, which means Haley wasn't getting paid until she had done the work for a month.
For this reason, Haley and her husband did as much of the cleaning as they could themselves in the first month so they didn't run into a cash flow problem.
Commercial Cleaning Service Start-up Costs
Putting the month of upfront labor aside, Haley said there aren't a lot of start-up costs with restaurant commercial cleaning jobs.
All she needed to start the simple, blue collar business was:
The restaurants they were cleaning had a lot of the supplies they needed already such as mop stations and some other chemicals.
Commercial vs. Residential Cleaning
"I didn't really feel comfortable going into residential, I didn't want the liability of it," Haley said.
If something were to get lost or broken in a customer's house, Haley explained that she wouldn't want to be put in the position of asking the cleaner about it.
Plus, commercial cleaning jobs have a more structured workflow and require more regular cleaning, which Haley likes.
How to Find Customers for a Commercial Cleaning Business
Angie's List
After exhausting her network of friends and family, a friend recommended Haley try Angi.com (formally Angie's list) to find new customers.
This was Haley's biggest investment at the time costing a couple of hundred bucks as a joining fee.
How Angi.com works is that you receive leads posted by customers on the platform and they charge you a fee (around $40-70 in Haley's case) per lead.
Haley said it was worth it, she got a decent amount of leads through the platform and still has a number of those customers today.
The only downside to using Angi is that it can get costly if you're being sent more leads that you can follow up on or if you're not winning a lot of them.
Local Facebook Communities
Haley advertised on local Facebook community pages once a week or so and this has been a good source of customers.
Networking
Networking has also been huge for Haley. Business owners know other business owners, and many restaurant owners have more than one location.
In fact, the first bar job Haley and her husband got ended after a couple of months when the bar closed down for good.
However, the manager owned another bar across the street and Haley took on the cleaning contract for that business.
Handing Out Business Cards
Another way the side hustling couple has landed new customers is by handing out business cards when they're out at restaurants.
Haley is aware that a lot of her new business comes from customers who are not happy with their current cleaning provider.
So, when she's out at a restaurant Haley takes a look at how clean the place is.
If it's not up to the standard she knows her team is capable of, she'll hand out a business card and introduce herself to the management.
Following Up on Leads
When leads come in through Angi.com, Haley said she starts by sending them an email with something short and to the point as follows:
"Hi, I saw you're looking to have a cleaning company come into your business, maybe I can set up a time with you to come in and provide a quote."
If Haley doesn't get a reply, she follows up with a phone call if they provide a contact number.
Haley said she tries to visit customers in person as soon as possible as she's aware that other companies will also be bidding on the jobs.
Collecting Customer Reviews
Customer reviews are always an important part of marketing for a local business.
This is something that Haley has only just started to focus on. Moonlight Commercial Cleaning had just one 5-star Google review at the time of the interview.
It was actually Side Hustle Show guest, Matt Rowell, who explained the value of this to Haley.
Matt was the one who connected us and he has over 100 Google reviews for his knife sharpening business!
Hiring Cleaners and Fulfilling the Work
Haley has used social media and her own network of friends and family to find some of her employees and that's worked well.
She has also used Indeed, an online job board to recruit additional employees.
Haley said she pays her employees well as a way of motivating them to work hard and stay with her company.
A lot of the jobs are 2-3 hours per night and Haley gives her employees the freedom to pick and choose which jobs they want to do.
Moonlight Commercial Cleaning currently has 9 full-time employees. Of those, two are contracted and the others are on payroll.
Tools and Tech
The tools and tech Haley is using to run her business are:
ADP Payroll – This is the software Haley uses to manage her employee payroll.
OnTheClock – This app enables Haley to know where her employees are via GPS, update their schedules, and export their payroll data.
Quickbooks – This is the accounting software Haley uses to send out estimates and invoice customers.
Any Surprises Along the Way?
"We did have an employee we had to terminate, unfortunately. They were saying they were going to the job when they weren't," Haley said.
This was what pushed Haley to start using the OnTheClock app so she could track her employee's work/hours.
Other guests have recommended Jobber.
Other than that, the craziest thing is that Haley has had to clean a haunted bar.
Haley said she got the fright of her life one morning while cleaning that bar. With no one else in the bar, a huge meat cleaver fell off the wall and made her jump!
What's a Typical Day Look Like?
Haley's husband still works a full-time job, but Haley has gone full-time with Moonlight Commercial Cleaning.
On a typical day, Haley will get the kids to school or daycare, pick up cleaning jobs, check emails, communicate with customers, do all of the billing, have family time in the evening, and pick up more cleaning jobs in the evening with her husband.
What's Next?
Haley said the business is getting to the point where she needs to hire an assistant or someone else to help out on the administrative/office side.
At the time of the call, Haley said she and her husband were also stopping doing the cleaning themselves.
They're going to focus more on employee training and are about to head out to their first cleaning convention in Chicago.
More networking and finding ways to grow the business are on the horizon.
Haley's #1 Tip for Side Hustle Nation
"Stick with it. Be willing to commit a year."
Sponsors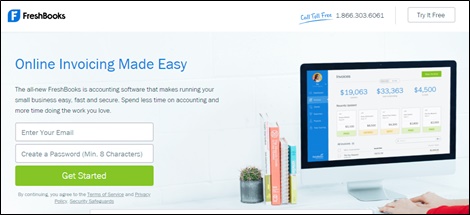 SimpleTexting — Text "hustle" to 833-2TRY-SMS for an additional 500 credits added to your account!
Download Your Free Bonus: 101 Service Business Ideas
101 Service Business Ideas
Guaranteed inspiration for your next income stream!
Enter your email to download the full list now:
You'll also receive my best side hustle tips and weekly-ish newsletter. Opt-out anytime.
Links and Resources
Looking for More Side Hustle Help?