Your next income stream might be sitting right in your driveway…
This week we're talking about how to get your piece of a $100 billion market.
It's the same model practiced by Hertz, Avis, Enterprise, National: renting cars out for a profit.
It's a business with lots of built-in demand, and new platforms like Turo help put your car or cars in front of that demand and get paid.
Two years ago, Kirtis Murphy of FamilyTalksAuto.co decided to give this a shot on the side.
He started with his personal vehicle, and since then and with the help of a couple of partners has grown it to a 6-figure business that now has 14 cars in its fleet.
Tune in to The Side Hustle Show interview to hear:
how you can get started renting out your car for cash
how to protect yourself and your vehicle assets
Kirtis' tips for setting yourself up for profitability and scaling your operation
Free Bonus: 25 Other Things to Rent Out for a Profit
25 Other Unconventional Rental Ideas
What else could you rent out for a profit? Here are some ideas!
Enter your email to download the full list now:
You'll also receive my best side hustle tips and weekly-ish newsletter. Opt-out anytime.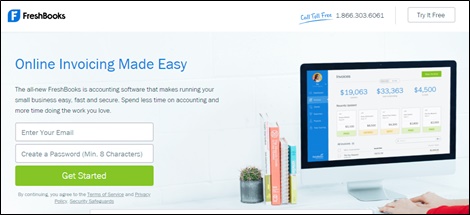 NordVPN — Get a huge discount off your NordVPN Plan + 4 additional months for free!
Getting Started With Turo
Kirtis got started renting out his vehicle using an online platform called Turo. Turo is a car-sharing platform that handles the agreement, payments, etc. when leasing out your vehicle.
The first booking went well, so Kirtis went ahead and accepted another booking.
It was during this second booking that Kirtis realized some of the risks involved in renting out his personal vehicle.
The check-in went smoothly and his car was picked up. But when it became time to return the car, the customer was nowhere to be seen and wouldn't answer Kirtis' calls.
Kirtis ended up calling the police and reporting his car stolen. It was only when he texted the customer this that they dropped his car off at a random location.
The inside of his car was pretty trashed but other than that it was fine.
Kirtis explained that Turo does offer some protection for incidents like this, but it's handled on a case-by-case basis.
Kirtis was renting out his personal car at this time, so it did make him second guess what he was going to do going forward.
But sold on the idea of making money renting out cars, Kirtis decided to start learning more about using Turo and renting out vehicles.
Learning the Business and Improving Security
With that bad experience behind him, Kirtis and some business partners invested in a mentorship to learn the industry.
They went with Pushman Mitch, who is an online personality in the vehicle renting and training space.
One of the best tips Kirtis received was to install a tracker in his vehicles. He now uses GoldStar devices that allow him to track his vehicles, and can even flick a kill switch from his cell phone and immobilize his vehicle if needed.
If you're going to use a tracker, Kirtis said you should disclose this to your customers upfront.
It's not a nice feeling to discover your every move has been tracked, even if you're not doing anything wrong.
Market Research
It's not difficult to get started with Turo. You can use your personal car, buy a car with cash or on finance, or form a partnership with someone.
But you do need to do your market research in terms of what kind of demand there is and how much you can expect to make, especially if you're buying a car on finance.
"I wouldn't recommend going to a dealership, getting a car, and just putting it on the platform. Knowing your market is key," Kirtis told me.
For example, Kirtis started out renting his own Chrysler 300 and was getting $50-60/day where he lives in Dallas.
Yet, the same car would easily rent for $90-100 in Michigan, Kirtis told me.
To do your own market research, Kirtis said you can use Turo to see which cars are renting well in your own area and how much they're going for.
Turo provides some useful backend stats telling you which model of car is performing well along with some other useful data.
Purchasing Vehicles for Renting Out
The first vehicle Kirtis bought specifically for the purpose of renting on Turo was a 2016 Nissan Versa.
Kirtis had done some research for his area and found out that economy cars were doing well.
He and his two business partners put in $2,000 each and they bought the Nissan for $6,000 cash.
"Within the first 8-9 months we had recouped that investment," Kirtis told me.
They kept the Nissan for 14 months and ended up selling it for the same price as they paid for it, $6,000.
Kirtis said that an economy car like a Nissan is going to be the best choice for most people starting out.
The running costs are affordable and you're going to be able to rent it out for more days per month than a luxury car.
Expected Return and Exit Strategy
As a general guide, you can expect to rent out a car for 20 days a month allowing for some time to clean and turn it around.
Going with $60/day that means you can bring in $1,200/mo in revenue.
When Kirtis buys a car to rent out, he and his partners always have an exit strategy in mind for the vehicle.
"As you see the value starting to decrease, that's when you want to try to exit with that car," Kirtis said.
When they bought the Nissan they did so with the intention of renting it out for a year or so then selling it and making their money back.
To get an idea of how much a vehicle is depreciating and when the best time to sell is, Kirtis checks sites like CarGurus and CarMax to keep an eye on the most up-to-date valuations.
Kirtis explained that the car market has been volatile over the last couple of years, so it's not the best time to get a good grip on prices.
Financing Cars and Pre-Approval
"When financing cars you definitely gotta make sure you work with certain lenders," Kirtis explained.
Some lenders like Allied Bank and Allied Financial will not allow you to rent a car you've purchased on finance from them.
Other lenders, like Bank of America, are OK with you taking out financing for a car and renting it out.
For this reason, Kirtis said you should make sure you get pre-approval for financing and check you are allowed to use the money to rent the car you're going to buy.
When Kirtis is shopping for a car on finance he uses Capital One to get pre-approval.
He uses this as a "soft credit pull" so it doesn't harm his credit rating. This way, Kirtis knows how much money he has on finance before pulling the trigger and buying a car.
Expenses
The main expenses you'll need to take into consideration when renting out cars on Turo are:
Turo Fees
As a host using Turo you can choose between different protection plans. If you want maximum protection, you can opt for a 60/40 split where you keep 60% of the revenue.
Or you can go all the way up to 90/10 and keep 90% of the earnings. Kirtis operates with an 85/15 split as the deductible at 90% is too high for him.
Loan Payments
Assuming you're buying a car on finance, there is going to be a carrying cost to factor in.
On a $30,000 car, Kirtis said you can expect to pay somewhere in the region of $500-600/mo.
Insurance
Your car is covered by Turo's insurance while it's out on loan. But you'll need your own insurance for when the car is not on loan.
Kirtis said you might be able to use your personal insurance, but recommends taking out commercial insurance to be safe.
Kirtis uses an insurance company called Lula.is and pays around $150/mo per car. You need at least 6 cars to go with Lula, but they'll create a custom plan for you at a good price.
Maintenance and Cleaning
You'll need to work out a ballpark figure for tires, oil changes, and other maintenance costs per month.
Keeping your cars clean is important, and is another monthly expense. Kirtis has made some relationships with car washes in his area and pays $30/mo for unlimited washes.
Time Required and Logistics
Managing a fleet of rental vehicles takes time and there are some logistics to navigate when dropping off and picking up cars.
Messaging everyone can get hectic, so Kirtis said he tries to automate as much of the messaging as possible.
When someone books a car they get an automated message explaining what they need to do.
To do this, Kirtis uses software called CarSync. CarSync is a fleet management platform that connects with Turo, your calendar booking system, and some other tools.
It provides all the data on how much revenue cars are bringing in, helps avoid double booking cars, and more.
When dropping off and picking up cars for customers, Kirtis recommends having a "ghost rider" following behind so you have a ride home.
If you do have to use an Uber to pick you up after you drop off cars, Kirtis said you should try and build a relationship with drivers in your area to at least get a better rate.
It's also worth mentioning that you can add a delivery fee to your booking cost on Turo to cover your drop-off costs.
Turo also offers a service that enables customers to leave cars for the next customer called Turo-Go.
Kirtis hasn't used it as he wants to clean his cars in between handovers, but it's something to be aware of.
Alternative Platforms to Turo
Turo is not the only car rental platform, a couple of others Kirtis has tried are HyreCar and GetAround.
CarSync will automatically syndicate your listing on multiple platforms. But Kirtis explained that Turo doesn't want its hosts to do this, for obvious reasons.
Kirtis isn't currently using any other platforms outside of Turo and his own website. But said it's worth looking into for your area as one platform might be more popular than the others.
Worst Case Scenarios
Kirtis has heard of some nightmare stories but hasn't had too many issues himself with his own rentals.
The main issue he runs into is people damaging the rims and tires which can be costly.
The best way to protect yourself is to vet your customers and take a lot of pictures before renting a car out, Kirtis explained.
Kirtis recommends taking as many as 60-70 pictures covering every angle of the car. That way a customer cannot dispute any damage you point out when they return the car.
Something else Kirtis said was, "People are going to treat your car how you treat it."
If you turn up driving slowly and take the time to show them around the car, they're more likely to drive carefully and look after it.
Taking Bookings Direct
Kirtis was getting more and more customers asking if they could book his cars directly with him instead of going through Turo.
Taking payments without the proper coverage is a risk, so Kirtis decided to do it the right way and create an app and website to take bookings directly.
He also has the correct insurance to cover his cars when taking direct bookings, so he's not missing out on anything Turo offers.
Kirtis said it's a win-win when customers book their cars directly as both he and the customer saves money on fees.
Kirtis also does something he calls the "30 for 30 play," which refers to renting cars to Uber drivers for all 30 days in a month.
Knowing an Uber driver will need the car for longer periods, Kirtis works out a discounted rate for them.
What's Next?
In addition to managing his fleet of rental cars and expanding to 20-25 cars, Kirtis has created the Family Talks Auto academy.
This is a course where he shares all of the procedures he uses in his business and teaches students how to get into the rental car business.
You can find out more about the Family Talks Auto academy and how to sign up over at FamilyTalksAuto.co.
Kirtis' #1 Tip for Side Hustle Nation
"Get your credit right."
Free Bonus: 25 Other Things to Rent Out for a Profit
25 Other Unconventional Rental Ideas
What else could you rent out for a profit? Here are some ideas!
Enter your email to download the full list now:
You'll also receive my best side hustle tips and weekly-ish newsletter. Opt-out anytime.
Links and Resources
Looking for More Side Hustle Help?