For his side hustle, this week's guest didn't start from scratch. Instead, he bought a business that was already profitable, then he went out and tripled the revenue in his first year — all while working a full-time job.
Jono Santamaria from Melbourne, Australia is the proud owner of Nina's Laundrette, a local self-service laundromat.
Jono bought the business a year and a half ago to diversify his investments. When he took over, he implemented several changes to dramatically improve revenue and profitability.
Tune in to The Side Hustle Show interview to hear:
how Jono found and vetted the laundromat
the quick win actions he took to multiply revenue
some of the surprises he encountered along the way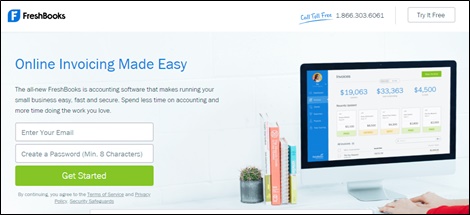 The Inspiration to Buy a Laundromat
Jono has been investing in stocks since his late 20s. He also invested in some properties but found himself wanting to diversify his portfolio.
"I want to choose how much of my time I give to people for money by the time I'm 40," Jono said.
With that investment goal in mind, Jono created a checklist of what he was looking for in his next investment. He decided that it should:
be relatively hands-off (he was working a full-time job)
be non-consolidated (he didn't want to compete with large companies)
allow him to add value through his skills and tech (he wanted to improve the business)
A laundromat fit the bill, so Jono checked out aggregator websites like SEEK Business to look for laundromats for sale.
He found a laundromat in Northcote, which wasn't too far from where he lived. It also appeared to be in the right price range, so he took the plunge.
Buying the Business
Jono purchased the laundromat for AUD 83,000 (around $56,000 USD today). That figure represented a roughly two-year multiple on the income from the business.
Jono personally verified that figure by counting how many customers came in to the store at different times of the day and how much they spent on the machines over a two-week period.
He took that data and extrapolated it over 12 months, arriving at 83,000 AUD.
He paid 20% of that amount with his own money. He paid the rest with a bank loan, which was anchored by an equity in existing property.
Jono thinks the purchase price is quite reasonable because the laundromat had 12 commercial washers, which could have set him back AUD 200,000 if he bought them brand new.
The laundromat also had four years left on the lease, which he was really happy with.
"If you sell shoes and your lease runs out, then you can rent the shop next door and just move your boxes into the storeroom," Jono explained.
With a laundromat, it's more complicated than that because you need plumbing. Therefore, the security of a lease is really important in a laundromat deal.
Making Improvements
Jono wasted no time making improvements when he took over the laundromat.
One of the things that stood out to him was that the laundromat was cash only, which Jono says simply wouldn't fly in Australia.
So, he implemented cashless payments, and it made an impact almost immediately.
"People were happy to come in and not have to break a note or go to an ATM. They can just tap their card," Jono explained.
Cashless payments were a learning curve for some customers, but customers who knew how to do them didn't hesitate to teach the non-tech savvy ones.
Now, 70-80% of the laundromat's payments are made on card.
Building a Website
Jono also noticed that the laundromat had zero web presence, explaining that the previous owner wasn't interested in marketing and didn't know much about the internet.
Because of that, the laundromat didn't actually have a website, and it had a resident-generated Google My Business page that didn't even have the right business name on it.
So, Jono built a website, which made a huge difference in terms of how people living nearby found out about the laundromat.
Improving Customer Experience
Another thing that Jono noticed was how customers don't really have high expectations when it comes to laundromats.
People who use laundromats are typically happy with the bare minimum, i.e., a clean place and working washers and dryers.
When machines at a self-service laundromat don't work, customers tend to get anxious because there's no one there to help them.
To improve customer experience, Jono installed audio cameras in the store and added QR codes to the machines.
When scanned, the codes take customers to a form that they can fill out if the machines aren't working or if there's a payment issue.
Jono can easily access the forms via his email. If he's available to help, he will simply turn on the audio cameras in the store and walk the customer through the issue they encountered.
Alternatively, he will call or email the customer to discuss the problem, offering a refund when applicable.
"That just leaves a much better customer experience that 99% of laundromats aren't going to offer," Jono said.
Securing the Laundromat
Jono also gave the laundromat's doors an upgrade.
He didn't want to have to go to the laundromat early every morning just to unlock the door and open the place for business as the previous owner would do.
So, he installed a lock that is on an electronic mechanism, which engages when the electricity is on and disengages when the electricity is off. It can also connect to the store's Wi-Fi.
The lock engages on the outside. But if it engages while you're in the store, you can still turn the door knob to get out.
Additionally, Jono installed security cameras and an alarm system.
Building an Online Presence
Jono works in digital marketing, so he understands the importance of building a strong online presence for the laundromat.
He wanted to improve the laundromat's visibility online, so he used Google Ads to target keywords like "laundromat near me" and "laundromat Northcote."
This almost instantly resulted in hockey stick growth for the laundromat and helped get it on the first page of Google Search.
Jono's SEO strategy also involved collecting reviews. "[Reviews] are an awesome place to stuff your website with keywords," he explained.
When people would review the laundromat on its Google My Business page, they'll put relevant keywords like "laundromat," "laundry," and "coin laundry."
For reviews that don't include the right keywords, Jono can simply reply to them and include the keywords in his reply.
Additionally, Jono built backlinks and made sure that the landing pages were all set up to target the right keywords.
Jono employed these SEO tactics in February. In September, his laundromat finally ranked number one for "laundromat Northcote," beating the six other laundromats in the area.
Increasing Revenue
Jono sought to increase the laundromat's revenue by maximizing the amount of money each customer spent per visit.
He tried a few things to that end. For instance, he bought a vending machine for selling laundry detergent.
People sometimes forgot their detergent, and Jono found that they were generally willing to pay a premium for the convenience that a detergent vending machine offered.
But Jono's vending machine also had snacks and drinks. "So now, people are paying for a wash, dry, a laundry detergent, and a can of Coke."
To further increase customer spend per visit, Jono had his washers programmed to offer a standard wash and a premium super wash, which cost more.
He also offered a Delivery Commercial Laundry Service for "the whales," i.e., businesses like hotels, health clinics, gyms, and the like. This service generates up to $25,000 per year.
Jono worked the Commercial Laundry Service himself because he could clean the store while the machines were running, thereby saving money on a cleaning service.
Overall, Jono puts in about five hours of physical labor every week, and the laundromat earns roughly $3,000 a week or up to $15,000 per month in revenue.
Any Surprises Along the Way?
Jono was surprised by how important infrastructure is to a laundromat business.
The building his laundromat is in is over 50 years old, so Jono would often run into issues with electricity requirements when adding a new machine or moving things around the store.
But what really shocked him was the impact a strong web presence can have on a business.
This was what pushed Jono to pay attention to SEO by paying for ads, collecting reviews, and building backlinks.
What's Next?
Jono is aiming to buy another laundromat in the next 12 to 18 months, ideally one that meets the same criteria he had prior to buying Nina's Laundrette.
Jono is still working the laundromat as a side hustle around his day job, but he has a long-term goal to buy four laundromats.
"I think that four would be the right number of laundromats where that could be my full-time job comfortably," he explained.
Jono's #1 Tip for Side Hustle Nation
"Get an Audible subscription and listen to business and emotional intelligence books."
Links and Resources
Looking for More Side Hustle Help?