On the side from his day job, Beau Hunter is a professional shoe flipper.
His flipping side hustle has helped his family erase over $100k in debt!
In this episode, Beau explains why shoes are an excellent choice for beginners and how you
can find shoes to flip for up to a 10x return.
If you're looking for an extra $500-1000 a month in profit, I'm confident you can go out and find it footwear with the help of Beau's insights.
Tune in to The Side Hustle Show interview to hear:
why Beau narrowed in on flipping shoes
where he sources inventory and how he prices his shoes
how Beau cleans, preps, and lists his shoes for sale
Download Your Free Bonus: Best Items to Flip for a Profit
What Are The Best Things to Flip for a Profit?
Enter your email to check out the full list now:
You'll also receive my best side hustle tips and weekly-ish newsletter. Opt-out anytime.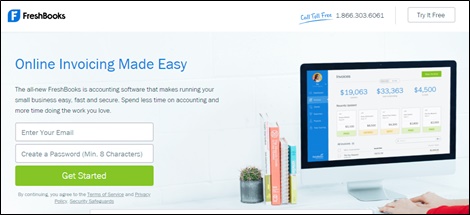 Hulu Ad Manager — Make the move to streaming TV advertising today and reach a highly engaged audience for as little as $500 per campaign!
Why Shoes?
"If you'd asked me five years ago I would have told you, 'Shoes? What are you talking about? I don't even like shoes,'" Beau told me.
Beau explained that he had been flipping items for a while but the idea of flipping shoes never crossed his mind.
Part of the reason for this was that Beau didn't have an interest in fashion or know much about shoes.
But it became obvious that there were a lot of shoes for sale. Beau would often see shoes at thrift stores, garage sales, online marketplaces, and elsewhere while looking for stuff to flip.
Eventually, Beau decided to try flipping some shoes.
He was surprised by how much interest there was and how easy it was to flip them, and this was the beginning of Beau narrowing his focus onto shoes.
Beau explained that there are a lot of upsides to flipping shoes over other items, like:
No need to buy spare parts or fix them up
They ship easily and inexpensively
You don't have to spend much time learning about different shoes
They don't take up a lot of space at home
They are a low price point but have the potential for a high ROI
If you're currently flipping items or are interested in getting started, Beau said he'd recommend to anyone to try and flip some shoes.
And we're talking about everyday shoes and dress shoes, not necessarily flipping limited edition or high-end sneakers.
The First Shoe Flip and Getting Started
Beau remembers the first pair of shoes he flipped well as it was a pair of his own shoes.
"If you got shoes in your house you don't wear, sell 'em," Beau said.
Even if you don't have spare shoes yourself, Beau explained that it's not hard to find friends or family members with spare shoes.
This is a great way to get started. You can practice taking pictures, making listings online, and seeing what you can get for them.
Beau uses eBay to sell most of his shoes. He said that he knows of a number of other marketplaces where he could cross-post his listings, but he's busy with his day job and has limited time.
Beau works up to 70-80 hours a week as a band director for a high school in Texas. Flipping is very much a side hustle and something he does as and when he has spare time.
Sourcing More Inventory and Criteria
Some of the places Beau said you'll find shoes are:
Thrift stores
Garage sales
Flea markets
Estate sales
Church sales
Online marketplaces
Beau said that online marketplaces are the easiest way to find shoes, but they're usually the most expensive.
He also said that men's shoes are in shorter supply but flip for more as it's a less competitive market.
As for criteria, when Beau sees a pair of shoes the main things he looks at are:
Brand – This is the most important thing to consider when buying shoes. People tend to search by brand, so you'll need to know what brands of shoes are selling well.
Condition – The condition of the shoes is going to have a big impact on the price. It's normal to have to clean shoes up before flipping, but you don't want to try and repair them.
Potential profit – "I don't want to make less than $25 profit on a pair of shoes," Beau told me. Everyone will have their own margin they're comfortable with, but as Beau is short on time he aims for $25 per pair as a minimum, and often finds shoes he can sell for up to 10x.
Size – Beau said he won't buy anything below a size 8 in men's and a 6 and a half in women's. It doesn't matter how large men's shoes are, but anything above 8 and a half in women's shoes are hard to sell.
Once you know what you're looking for, Beau said it's really not that difficult to find shoes that you can flip for profit.
"You'll find $25 profit shoes almost every time you go out if you go to several stores," Beau told me.
Top Performing Brands and Pricing
Beau said it's "pretty hit and miss," if you want to try and focus on the top-performing shoe brands.
Note: Grab Beau's list of brands to look for here.
There are thousands of shoe brands and so many styles, models, and years of make that it's hard to pinpoint best sellers or highest profit models of shoe.
Durable, well-known dress shoe brands will sell for a higher price, as will popular running shoe brands.
Brands like Red Wing, Lucchese, and Cole Haan were a few Beau mentioned that do well for him on the dress shoe side.
For running shoes, Adidas, Nike, Brooks, and Hoka all sell well as long as they're in good condition.
When estimating a price, as a general rule Beau said used shoes will flip for around a quarter to half of their retail price depending on the condition.
Beau also takes a quick look on eBay to see how much a particular shoe is currently selling for in the completed auctions.
If you're willing to spend time looking, Beau said there is always a lot of potential to find a high multiple flip on a good brand.
An example Beau shared is that he might find a pair of Lucchese boots for $10-15 that he's able to sell for as much as $350 on the high end.
At the same time, he also sees Lucchese boots that he knows will only sell for $80 tops, so he usually passes on those.
When it comes to identifying the exact model of a shoe, every brand is different.
Cole Haan, for example, has a model number on the inside of the shoe you can use to look up the name of the shoe on Google.
Some shoes are harder to identify so you'll have to do some investigating to find out what the model is.
Red Flags
There are certain types of damage or wear and tear that will stop Beau from buying a pair of shoes.
For running shoes, any visible damage where the heel slips in or the sole of the shoe will make Beau pass on it.
If someone is buying running shoes they're going to want them to be in good enough condition that they can use them for running and be comfortable.
High-end leather dress shoes are always going to look "gnarly," Beau said, but this doesn't put him off.
Beau runs his finger along the sole of dress shoes to check for soft spots, makes sure the stitching is in good order all around the shoe and checks the heel.
A bit of wear and tear on a used shoe is expected and that doesn't put Beau off. As long as the shoe is in good condition and isn't going to fall apart, if the margin is there, he'll buy it.
The Importance of Making Connections
Making connections with managers and workers at thrift stores and other places that sell used shoes has been huge for Beau.
Beau explains to shop workers what he's doing when shopping at thrift stores and asks if they can tip him off when new stock comes in.
There have been a number of occasions when store managers have told him they have more boxes of shoes out the back and given him the first look.
Prepping Shoes for Sale
Beau has dealt with a lot of different materials and types of shoes, so he's built up a collection of cleaning products.
You will need some specialized products to clean up shoes for sale, but it's really cheap and easy to do, Beau explained.
For particularly smelly shoes like running sneakers, Beau will also run them through the machine and use a deodorizer.
There are certain stains and odors Beau has learned from experience that it's just not worth the time and effort to clean up.
For example, cat hair or urine are tough ones, as is the smell of smoke. Unless there is a huge margin on the shoes Beau steers well clear of those.
The important thing to remember is that "they don't need to look brand new," Beau told me.
Product Photos
Good product photos are crucial when selling shoes online.
Beau bought some white photo paper for his background, uses three lights, and says his product photos are as good as anyone's.
Beau added that having high-quality photos is one of the reasons why he is able to list his shoes at the higher end of their price range.
Listing Best Practices
Some of the listing best practices Beau shared are:
Descriptive titles – Beau explained that eBay's algorithm likes it when you use up all the letter space in the title. Include the brand, size, and other important information in the title.
Good descriptions – You should list as much information about the shoe as possible. As well as the brand, style, and model, make detailed notes on the condition of the shoes.
Fill out meta data – eBay asks for a lot of meta data. Things like the size in other countries, the material of the shoe and so on. Make sure you fill out as much as possible.
List as "Buy it now" – This enables buyers to purchase the shoe without waiting for an auction to end.
Buyer pays shipping – Shipping fees can vary a lot based on how far away your buyer is. It's easier to just list your shoes as the buyer pays shipping when you're starting out. You can switch to free shipping at a later date when you have a better idea of how much to bake into the price of the shoes.
Accept returns – Beau said he thinks it's right to accept returns on shoes. A buyer can't try them on before they buy as they would in the store, so it's only fair. This is where taking high-quality pictures helps. If you're catching every flaw and mark on the shoes, the buyer knows what to expect when they open them.
Mistakes and Surprises in Flipping Shoes
"If you get a Nike from Marshalls and list it as brand new, that's a problem," Beau said.
When you buy Nike's from Marshall's, they don't come in a box and you can't sell them as brand new.
Beau said that Nike has been known to buy their shoes being sold as "new" that break any rules and report sellers.
It's not just Nike that does this, but Nike is the worst offender, Beau said. That was one lesson Beau learned along the way.
Another is that using certain words that are copyrighted can get you in trouble.
eBay has a Verified Rights Owner (VeRO) policy that protects companies from sellers infringing on their copyright, trademark, or other intellectual property rights.
You can't even use the word "Velcro" as that's a brand name. Instead, you'll need to say "hook and loop" or something similar.
Beau said some of these companies are pretty aggressive about finding sellers using their copyrighted terms so it's best to brush up on what you can or can't use.
You can also run into issues shipping certain materials over state lines. For example, Beau has picked up boots made from sea turtle leather which isn't allowed in some states.
Tools and Tech
The tools Beau uses to run his business are:
Spreadsheets – This is how Beau tracks his inventory, sale proceeds, etc.
Air-conditioned storage unit – Beau has an air-conditioned storage unit with the capacity to hold around 400 pairs of shoes. He uses this to store shoes because humidity can degrade certain materials over time.
What's Next?
Beau has a 3-month old so he's been busy at home the past few months. But he's keen to get back into hustling and flipping shoes, exercising, and traveling.
Beau said he also wants to, "build a cheap course, something that's affordable for people."
He wants to walk people through all the small nuances of flipping shoes and intends to start working on that soon.
Beau's #1 Tip for Side Hustle Nation
"If your heart guides you to something, just try it."
Download Your Free Bonus: Best Items to Flip for a Profit
What Are The Best Things to Flip for a Profit?
Enter your email to check out the full list now:
You'll also receive my best side hustle tips and weekly-ish newsletter. Opt-out anytime.
Links and Resources
Looking for More Side Hustle Help?